Bolt Burdon Kemp joins the Spinal Injuries Association as Trusted Legal Partner
On 1st August 2020 Bolt Burdon Kemp were honoured and excited to be named as the SIA's trusted legal partner in the South East.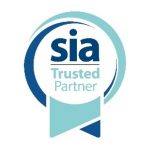 The Spinal Injuries Association (SIA)
The SIA quite aptly describe themselves as "the expert voice and leading source of information and advice for people with spinal cord injury (SCI).  For over 40 years, we've been supporting SCI people and representing the wider SCI community to government and other decision makers. Our work in campaigning, education and support is based on the personal experiences of our members."
It is the SIA's belief that everyone has a right to live a fulfilled life and that means the life they choose, a life that has the same opportunities as everyone else's.  As a firm Bolt Burdon Kemp have a long-standing relationship with the SIA and we share a mutual desire to support the SCI community through education, campaigning and raising awareness.  Several of our individual team members have also undertaken some gruelling fundraising challenges in support of the SIA including myself running the London marathon and Ryan Harvey skydiving.  So when the SIA approached us about joining them on this journey we had no hesitation in saying yes. 
What does it mean to be a Trusted Legal Partner?
This year (2020) the SIA have launched a new network approach to reach and support more spinal cord injured people than ever before.  Their aim is to create the best network possible to serve, support and fight for every aspect of what each person living with SCI would define as a fulfilled life.
As part of the SIA's network approach on 1st August the SIA launched their network of Trusted Legal Partners which aims to ensure that every spinal cord injured person gets the best possible legal advice after sustaining or acquiring an injury.  Here's what the SIA say about their Trusted Legal Partners:
"They have all met strict criteria set by SIA, and we feel confident that they are amongst the most qualified and experienced professionals out there to help SCI people through the legal process. Based on SIA's experience of working with our trusted legal partners in your region, we would recommend that you call their experts and see if they can support you through this process. Most importantly, they are all experts, experienced in handling catastrophic injury claims and clinical negligence cases, and we trust that they are some of the best possible sources of information to help you through what is a very tough time." 
What the SIA say about Bolt Burdon Kemp
"We are delighted to be working in partnership with such an amazing group, who we know really are willing to go above and beyond to support our members, and anyone who is affected by SCI.  Thank you to everyone at Bolt Burdon Kemp for their ongoing support, and we are so excited to be working with you all!"
Carl Martin, Support Network Officer for the South East 
About Bolt Burdon Kemp's Spinal Injury Team
Our dedicated Spinal Injury team understand how spinal injury can impact on every aspects of day to day life.  We know that the support the SIA provides is invaluable at all stages of this journey, providing a wealth of knowledge and expertise that is second to none.  Working alongside the SIA to help them grow and develop the service that they can offer the SCI community is something we feel extremely passionate about and an endeavour we are very excited to embark on.  We have over 30 years of experience representing both adults and children who have suffered a spinal injury as a result of an accident or substandard medical treatment and we have successfully secured millions of pounds in compensation for our clients.  For more information about bringing a claim please click here or alternatively please read some of our success stories!